You may have heard that there's a
Man From U.N.C.L.E.
movie coming out this summer. For you youngsters it's based on a tv show from the mid-1960's. In 1965 Topps issued a set of 55 B&W Man From U.N.C.L.E cards. I recently picked up my first, a nice shot of Napoleon Solo played by Robert Vaughn.


I've had this book for half a century. Oh my!
I can't remember who had what but I know that between a friend and I, I'm sure we had at least these two toys.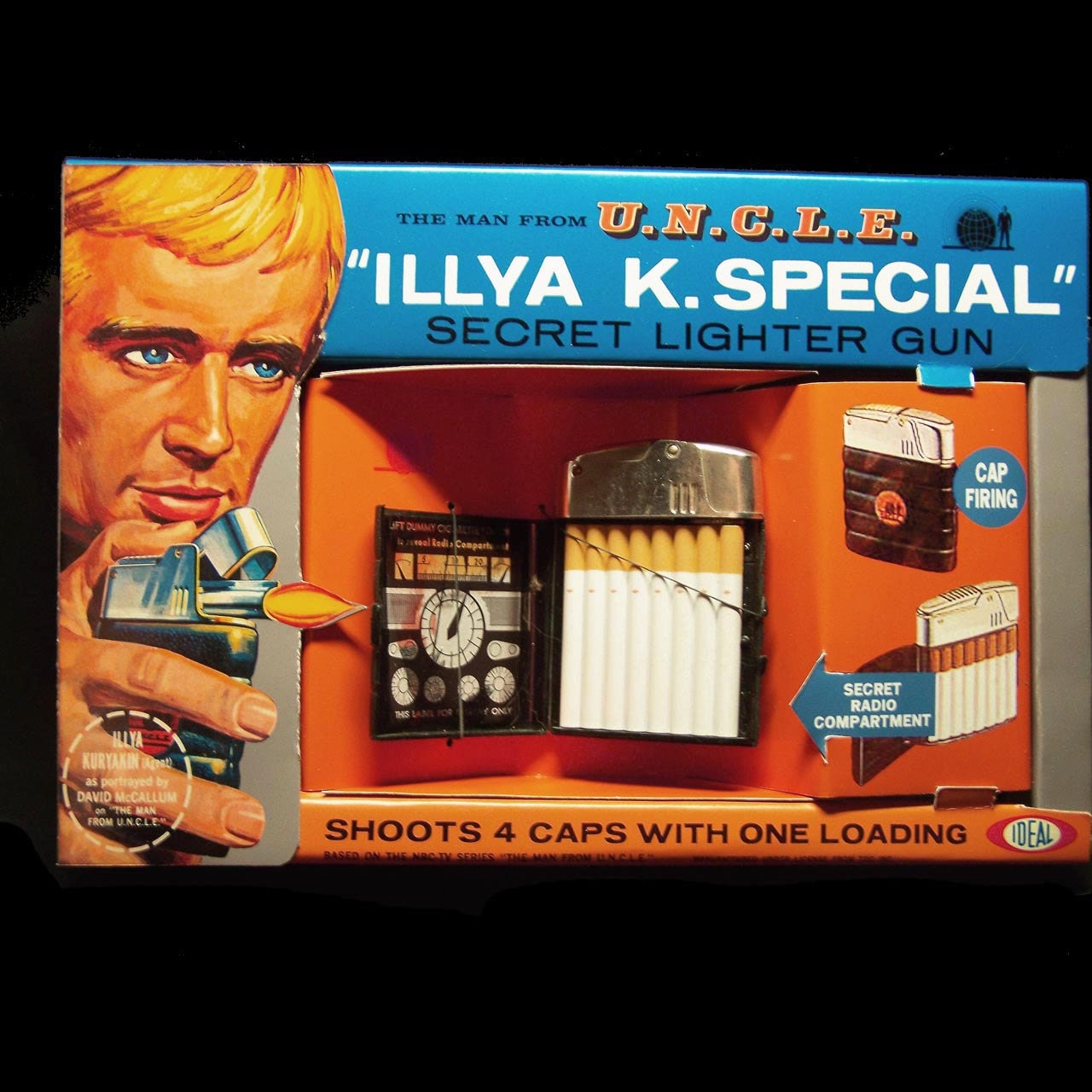 Star Trek fan will love this clip (but they've probably already seen it). Hogan's Heroes, Werner Klemperer is also in the scene.