Hall of Fame shortstop
Barry Larkin
is celebrating his 49th birthday today.
Barry was a 12 time All-Star
Winner of 9 Silver Sluggers
Barry was the 1995 NL MVP
Barry was a World Series Champion in 1990
Barry was the recipient of the Roberto Clemente Award in 1993
He was honored with the Lou Gehrig Memorial Award in 1994
Barry was inducted into the Hall of Fame on July 22, 2012.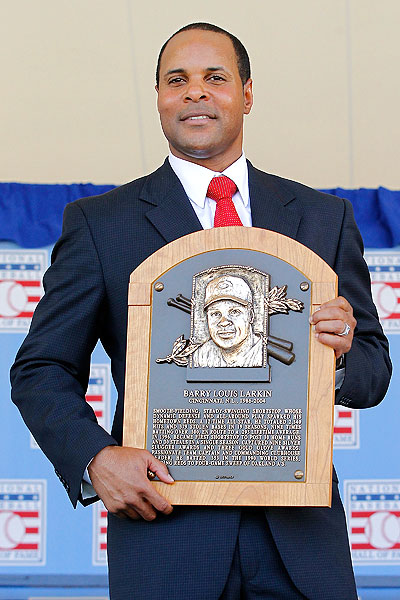 Multitlented actor, composer, artist and director
Lionel Barrymore
was born in Philadelphia, PA on this date in 1878.
Before they teamed up in "It's a Wonderful Life", Lionel shared the screen with Jimmy Stewart in a much lighter hearted role in another Frank Capra film, "You Can't Take it With You".